Sometimes a character walks into public life who could make a collection of cartoonists stand up and cheer. Sarah Palin, governor of Alaska in the United States is one of those.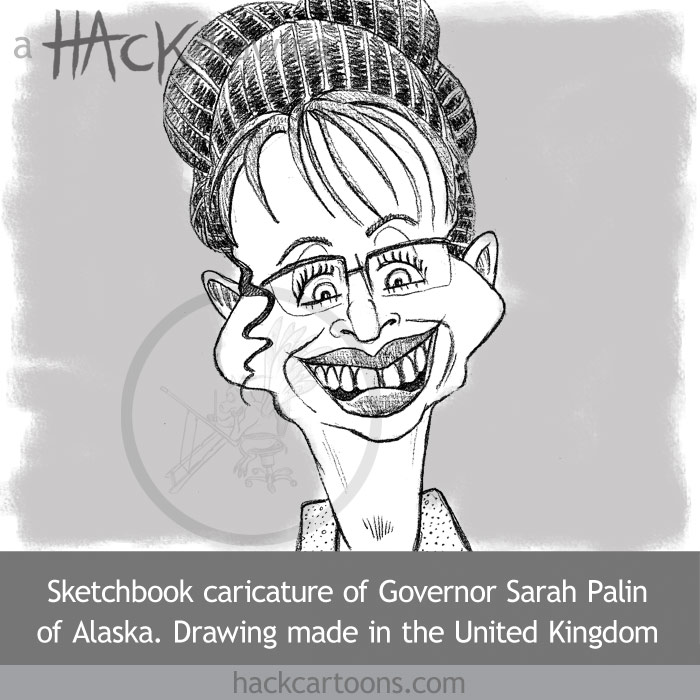 How long her spell in the political spotlight will last is hard to tell, especially in view of the stories now freely circulating about her short, but, apparently, colourful life. But, she has made for some happy caricaturists across the globe. Life just sort of bursts out of her.
Palin reminded me of a picture a friend of mine sent recently of one of Britain's very own characters, the Mayor of London, Boris Johnson. He makes a very fine companion to a Cotswold Lion sheep. Hat-tip going to Steven Mathieson for the photograph.