Today I am launching The Devil's Guide to iT. Old Nick, the Antichrist, is employing me to help offer a business advice service for anyone who uses computers, systems technology and IT in their mortal lives. The service, which is fronted by the evil little IT offers a huge range of guidance, tips, tricks and expert technology advice on all aspects of using, buying, selling, making and running the rather hellish IT.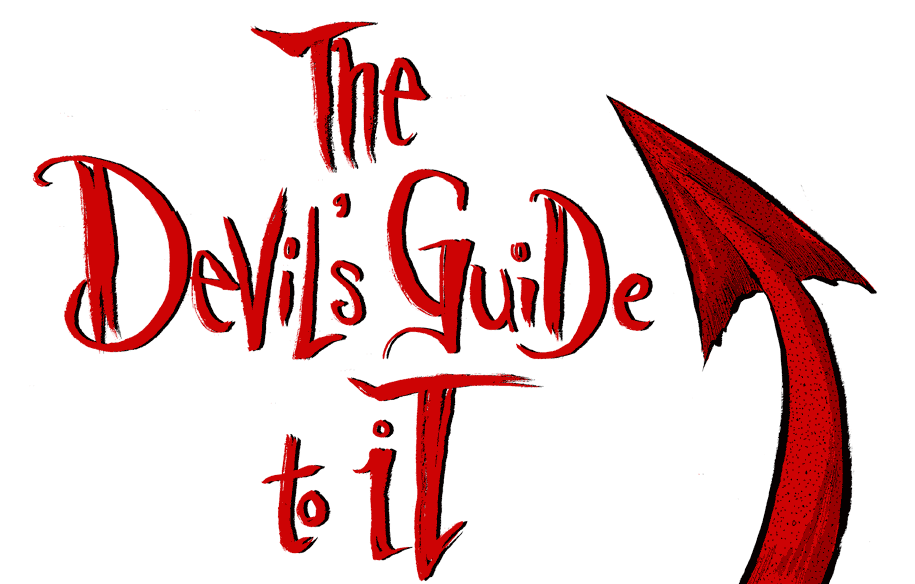 Much of the Devil's knowledge is free to anyone who visits Hell and you will find these little helpers in the Outer Circles of Hades. Other more valuable secrets are only available to those visitors who cross his palm with a subscription which will allow them to enter the Inner Circles.
Every subscriber belonging to the Devil gets weekly expert advice and business intelligence which is published every Wicked Wednesday. This contains content from IT's 666 reasons to buy the Devil's Guide and the forthcoming jargon buster.
I'll be blogging about the Devil's doings as and when I supply content to the poor, tortured souls who register and subscribe. Of course, the Devil's Little helpers hope it will be a useful service which allow us a longer living too.