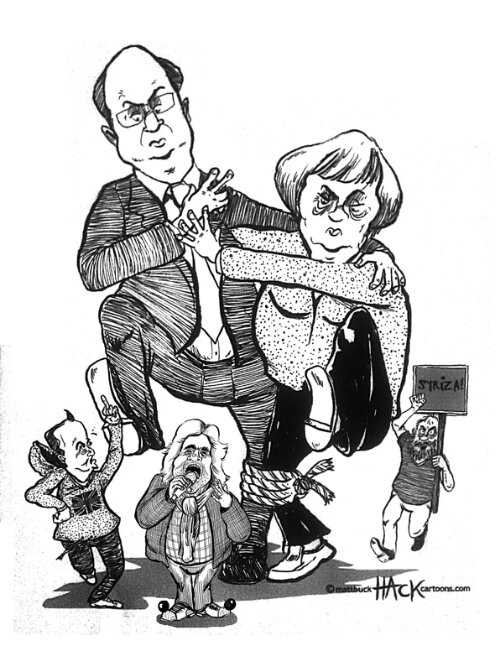 The Italian elections are over and the results – a messy four way split – are about as bad as they can be for the EU, its member states and the continental currency, the Euro.
The 'headline' from the vote is the emergence of a populist dissenting movement led by comedian Beppe Grillo. Hence the title of this post.
France represented by President Hollande has just had an election. Chancellor Merkel of Germany faces one this autumn.
Can you spot the UK, Greece and Mr Grillo in the picture?