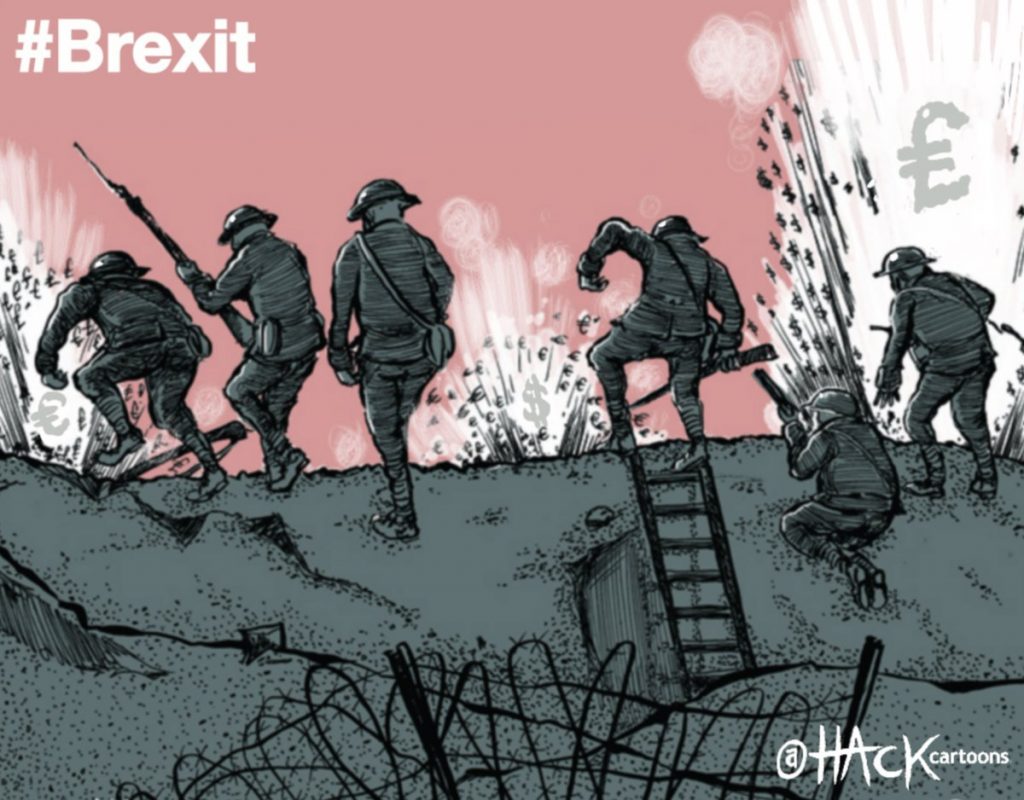 On 23rd June 2016 The inhabitants of the United Kingdom voted to leave the European Union.
The UK national parliament has a useful aggregation of information about what may happen now with a 'Brexit'.
Some of the first tangible signs of the economic shock about which the unsuccessful Remain campaign spoke have become obvious in the decline in value of pound sterling against, the US Dollar, the Euro and other currencies.
2016 is also the 100th anniversary of the Battle of the Somme from World War One and hence the cartoon at the top of this post.
You can read about the national experience of the Somme at the UK archives. Personally, I think the euphemisms of the letter sent on July 2nd 1916 by General Sir Douglas Haig are applicable to our own ongoing disaster of 'Brexit'.