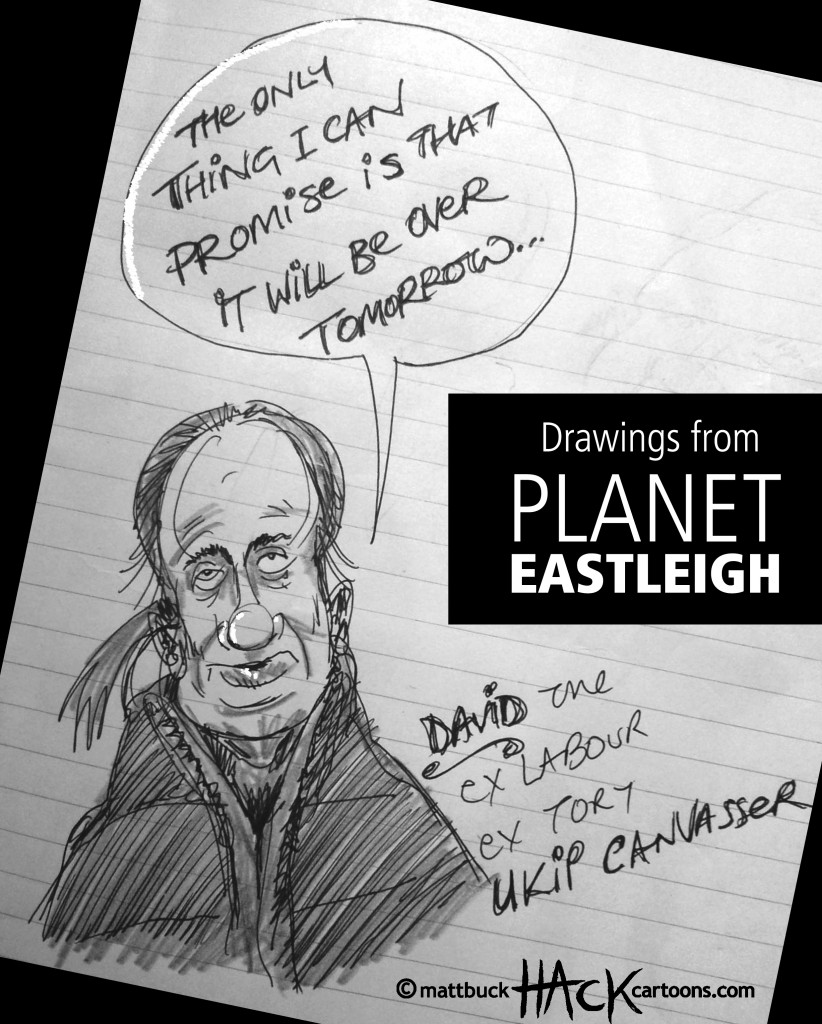 I met the UKIP canvasser on the corner of Market Street in the heart of the town.
He was my first conversation on a day spent drawing at the by-election in the former railway town between Southampton and my home town of Winchester in Hampshire.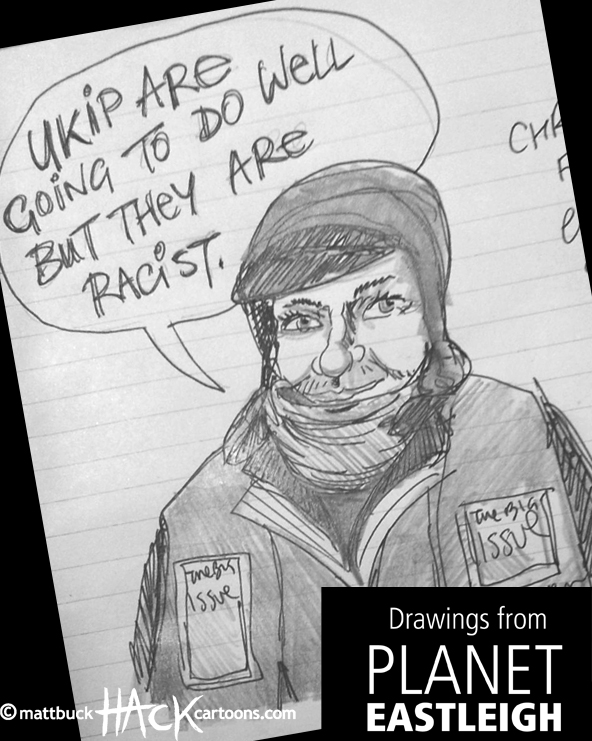 Nearby was a Big Issue seller who was originally from Tenerife. He was a friendly soul and spent the day watching the comings and goings at the UKIP office across the road.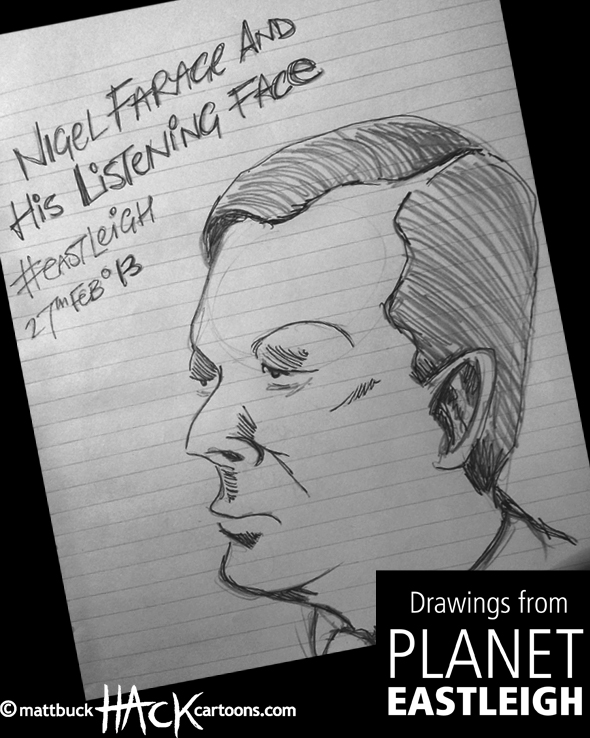 Principal among these was UKIP party leader who was deploying his professional listening face to a steady stream of plaintiffs during the time I was nearby.
But the real news in town on Wednesday morning was the power cut, reported here by the excellent Eastleigh News website.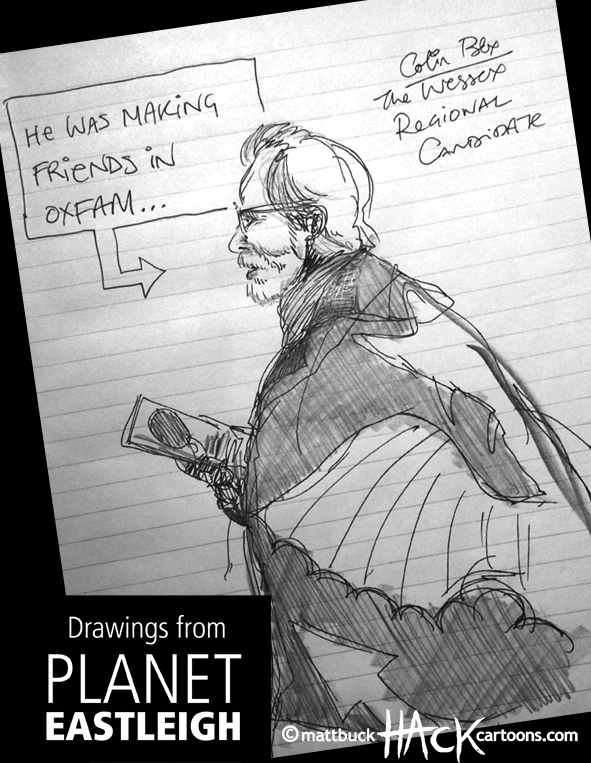 There are 14 candidates in the election and Colin Bex was representing the presently minority interest Wessex regionalists by canvassing in the local Oxfam shop.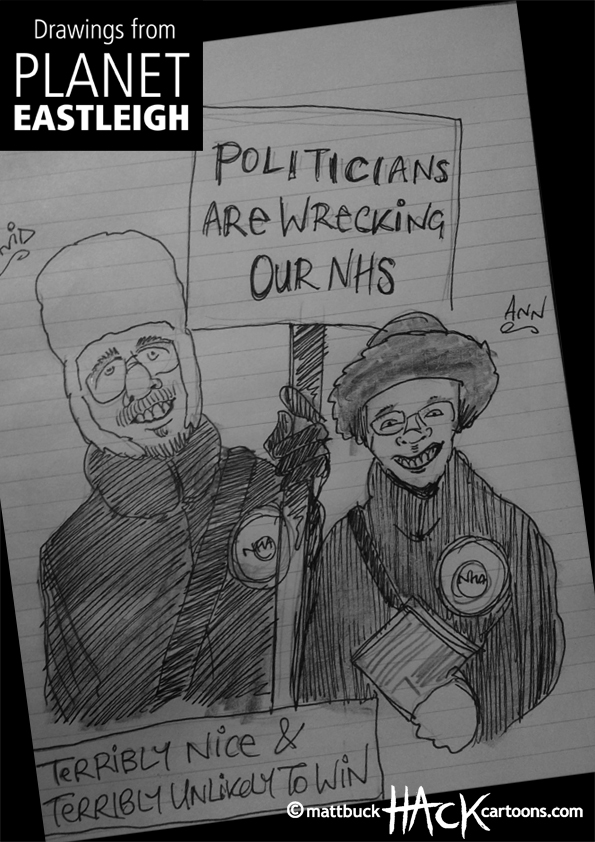 The National Health Action party were busy on the cold streets.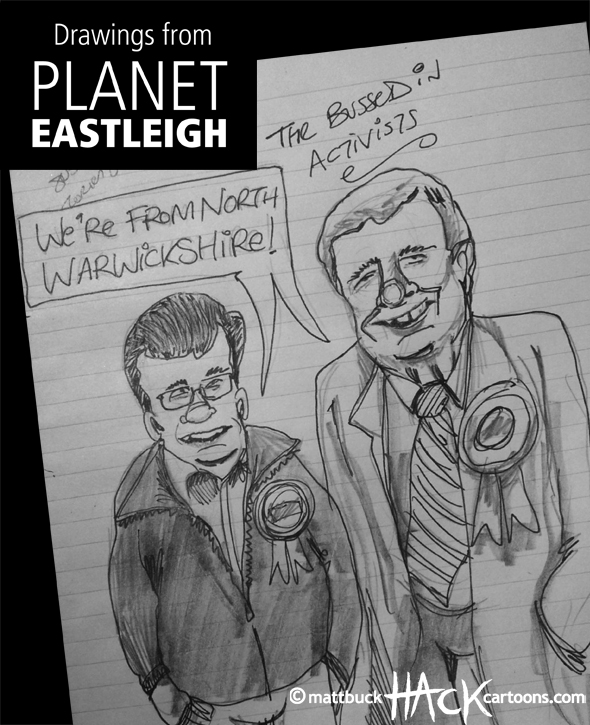 The Conservative party were gathering supporters from far flung places.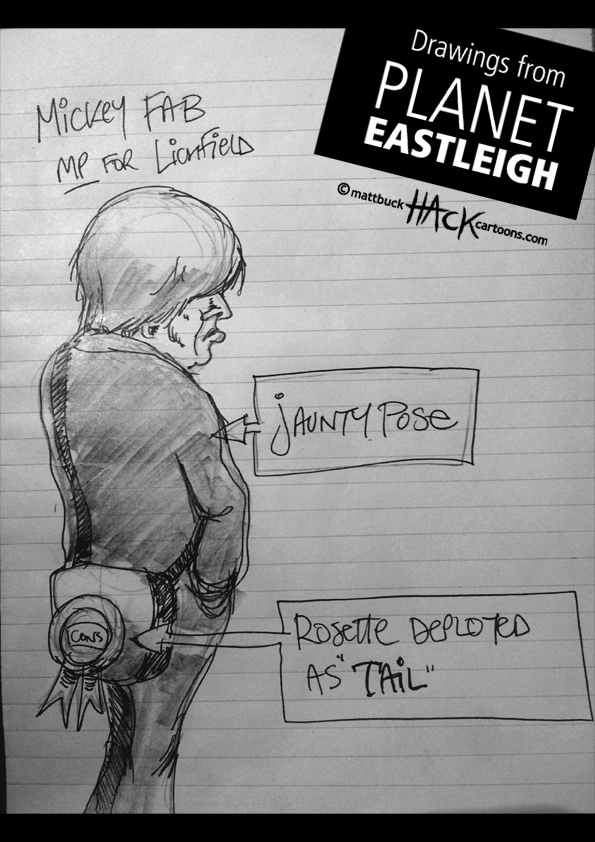 Including MPs like Michael Fabricant from Lichfield.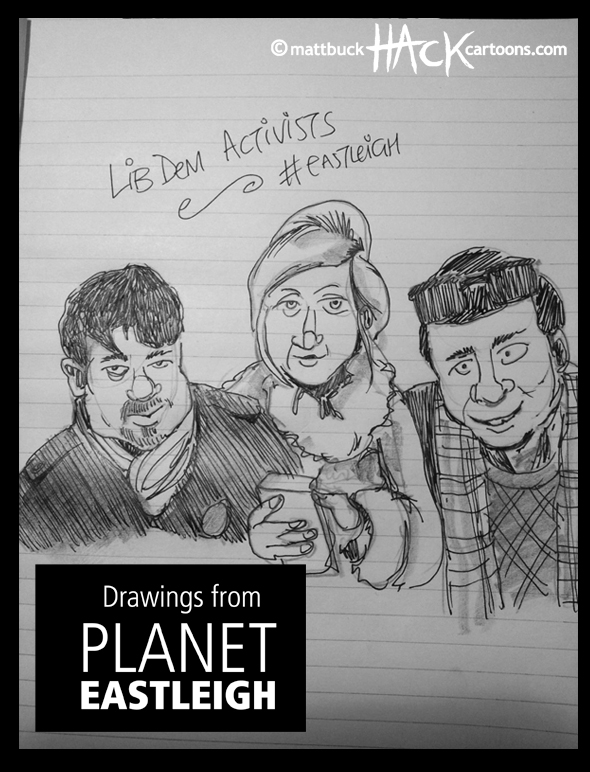 The Lib Dems hold the seat and these three activists felt they still would after the election caused by the resignation of the disgraced former MP Chris Huhne. The sunglasses perched on the head were also optimistic.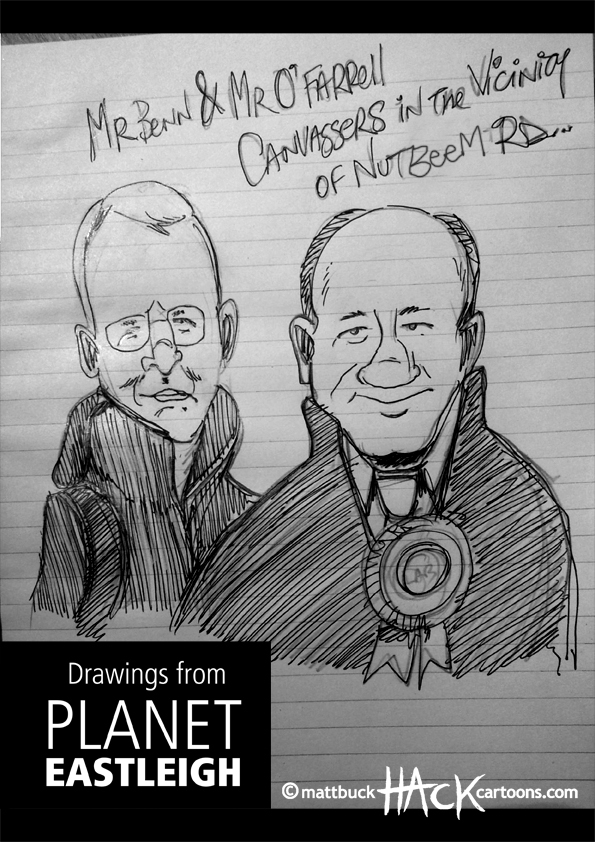 I caught up with the Labour candidate John O'Farrell (and his company of Hillary Benn) campaigning in the vicinity of Nutbeem Road.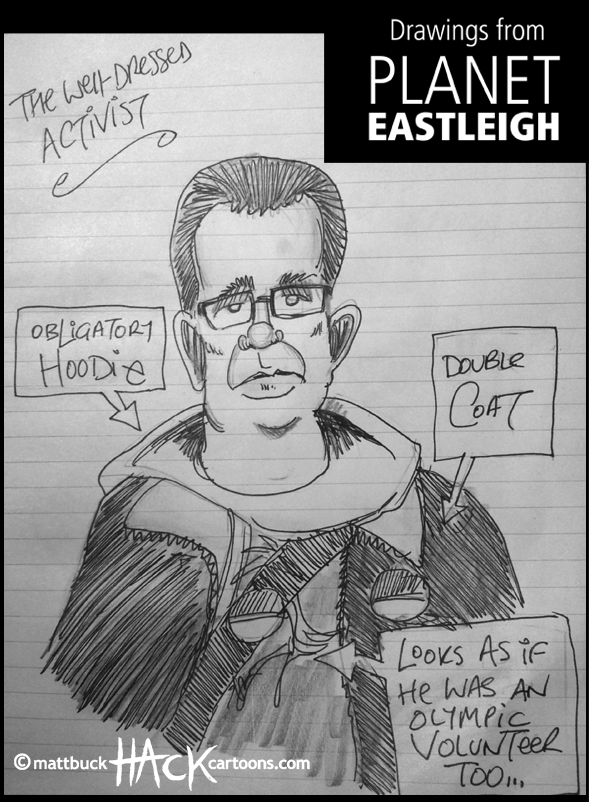 The weather was bitter and all of the activists, from whatever group, were sporting one coat and the ubiquitous hoodie. I daresay the Prime Minister would have hugged some of them if he had been about.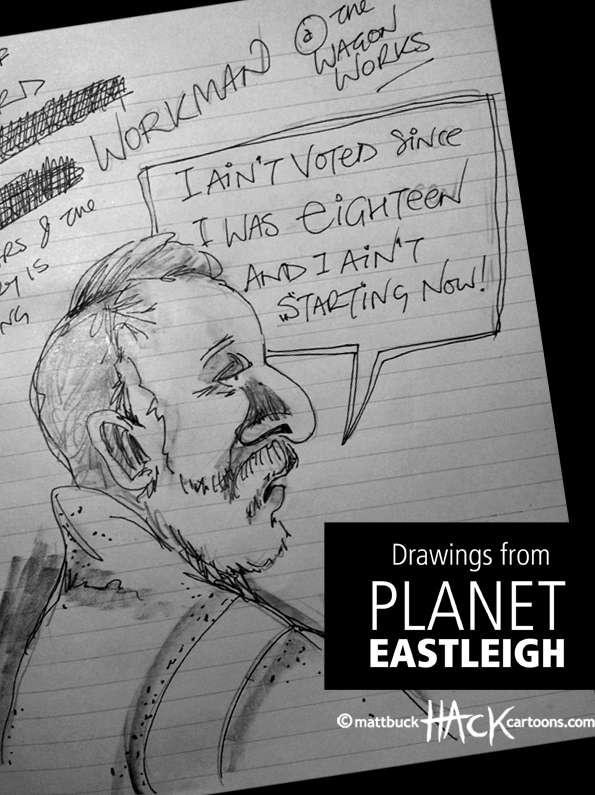 Graham has just lost his job at the Ford plant in the constituency.
On foot as I was, I fear I barely scratched the surface of the campaign which extends across a large, sprawling area of developed south Hampshire but, if you are keen to know more about the place, I recommend this excellent examination of the recent town history by Owen Hatherley.
If you enjoyed my Drawnalism you can, of course, also book me to make some for you. I look forward to speaking to you.