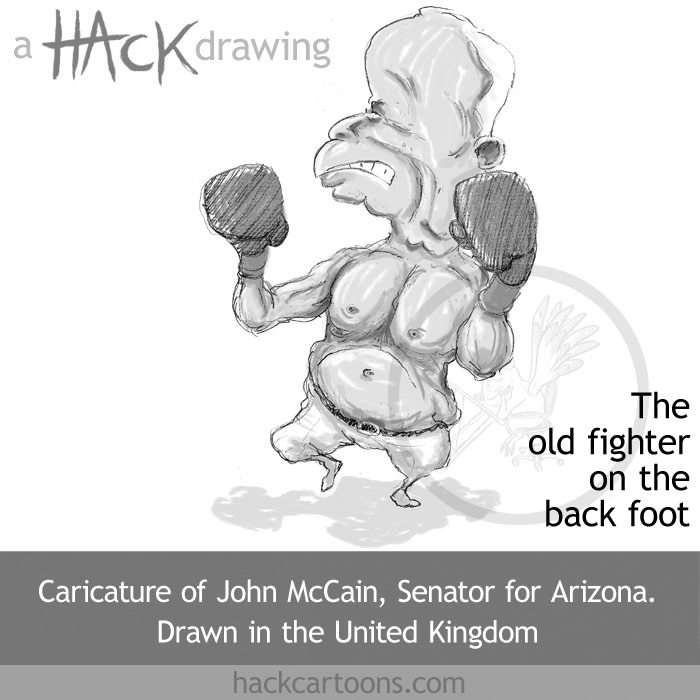 On-the-back-foot but still fighting John McCain – pencilled sketchbook drawing made from television coverage.
The last Republican big punch McCain can deliver appears to be a radio recording of Obama from 2001 in which he talks about redistribution of wealth. Apparently, this is conclusive proof Obama is a Marxist.
Of course, there's no originality in scare tactics during elections – remember 24 hours to save the NHS anyone? Both of these claims are nonsense.
If there is any Marxism in the US (and here) it's been in the redistribution of filthy moolah from the collective pot to some of the wealthier members of our society – the banks and their various bailout bills.
Simon Jenkins has an interesting appraisal of the Obama campaign in the Guardian this morning, well worth a read for those who are getting over-excited about the prospects for real and instant change if he wins.