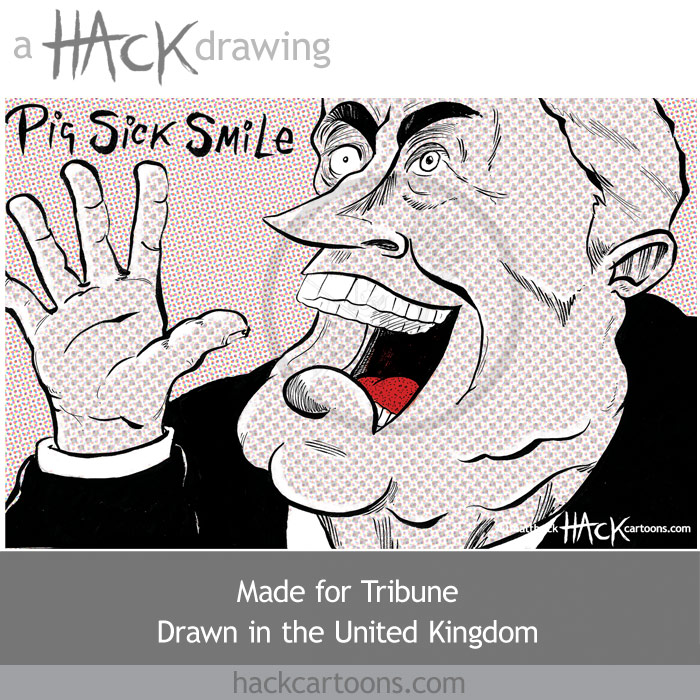 Stephanie Flanders of the Beeb has a piece on today's news that the Bank Of England will be printing or inventing an extra £50bn of quantitatively eased cash into the national economy over this summer. This amount is over and above the £75bn of queasing already agreed. The Wall Street Journal Europe have the facts here.
The value of the pound fell sharply as a result of this announcement. Falls in value of sterling tends to make goods in the shop more expensive for the UK because we import so much stuff.
The smiling cartoon of Gordon Brown follows his excellent recent You Tube performance(s). This seems rather sad, after capturing an object you have spent your whole adult life pursuing, it must be very difficult to discover that it is not something you are greatly skilled at. And then your so-called mates start criticising your smile…
Perhaps his last hope is in being so dull and worthy that Cameron looks even more dangerously flightly and insubstantial than he is. I expect Mr Brown will think it's worth a go.