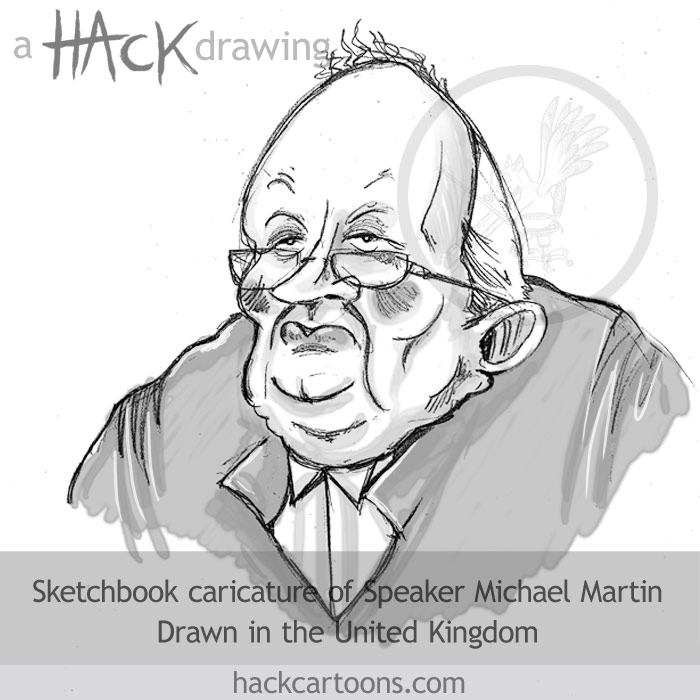 In the past this country has removed its political leadership when it felt necessary. The Speaker of the House of Commons Michael Martin looks as if he will be joining the list of those who have had to go unwillingly. You would hope a few dishonourable members of both houses of parliament might follow him out because of the expenses and allowances scandal.
The Daily Telegraph (link immediately above) continues to churn out the raw data of spending and today unveils a particularly nasty angle which seems to suggest the institution of parliament through its fees office actively encouraged MPs to overclaim allowances. The fees office is one of the direct responsibilities of Speaker Martin.
It is useful to remember the data being published is raw and not the stuff which parliament was preparing to publish in July. The summer HoC content would have been pruned by the fees office and the suspicion is that many of things which have appeared over the past ten days would not have seen the light then.
There may well be mistakes in what the Telegraph has actually published – legal cases may come from it – but it is getting all of the information out and this has great value.
UPDATED 1pm: The leading article or editorial from the paper is here. Unusually and despite the way that people like to identify news organisations by understood party political affiliations (ie. Telegraph = Tory, Guardian = Labour and so on) it's very good to see a wide ranging consensus on the need for a general election now for the benefit of the whole country.