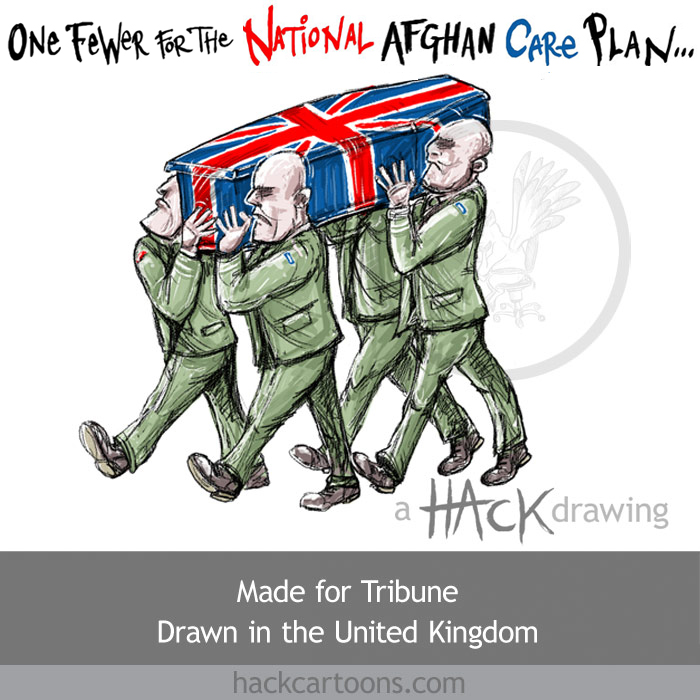 The government has launched another consultation paper on the future care of the elderly in the UK (brief report here and some reaction too). The report is important because proportionally, the population of the UK is getting older and there will be fewer young, economically productive people to support the growing cost of OAP* care in the coming decades.
The scale of the economic problem is large. No political party really wants to tackle it because it involves 'hard financial choices' and this is especially, so on this side of an election. Mind you it was just the same situation back in 1997.
The reference in the cartoon is to recent deaths in service in Afghanistan.
* There's an acronym you don't hear so much in the media nowadays – or is it my imagination?