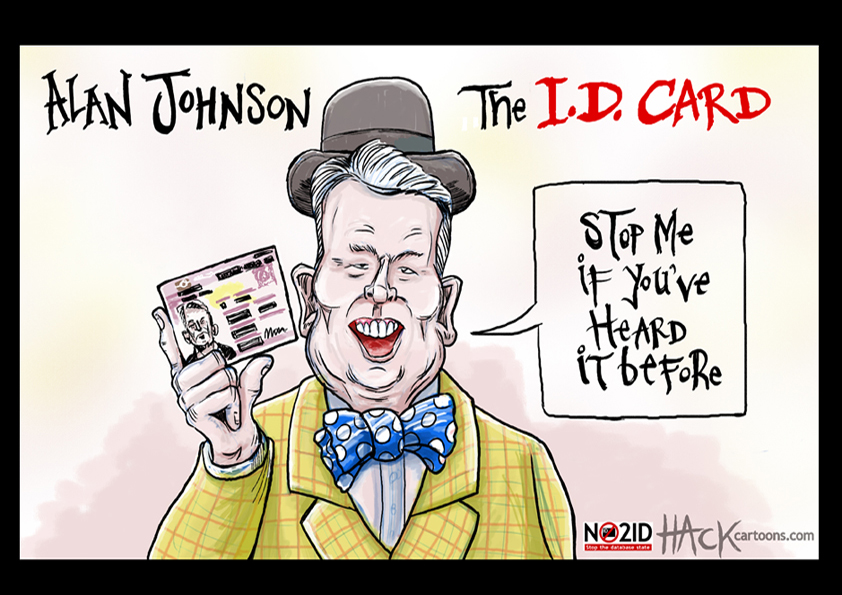 The latest version of the 'voluntary' UK National Identity Card was launched at the end of last week. It was, after all, the start of the silly season.
The man now charged with mantaining the impression that this might actually happen under a Labour government is the new Home Secretary, Alan Johnson. During the spring, Johnson was widely touted as the man to replace Gordon Brown if Labour had a leadership election.
There is precious little in UK public life which is quite like being given the job as Home Secretary to make you unpopular and Jonathan Calder explains the grubby whys and political wherefores of this here.
If you are interested in the official view of how the project is proceeding you may read an interview with Annette Vernon, the civil servant in the Home Office, who has the current responsibility. (Link from Silicon.com).
This drawing was made for campaign group NO2ID.