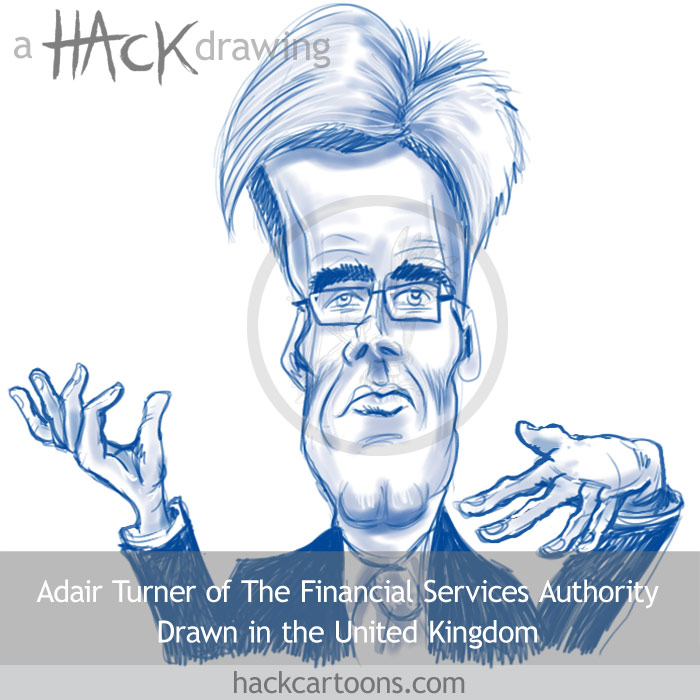 The recession must be over (see recent posts) because the chairman of the Financial Services Authority, the government's designated watchdog, has dared to criticise some of the performance bonuses paid to financiers during the past decade. He even used some colourful language about the insitutions calling them 'socially useless.'
The Mirror put some of what he suggested into tabloideese this morning – Watchdog boss wants fatcat tax, and clearly, Mr Turner's PR team are doing a fine job. Hamish McRae in The Independent gives some context – the FSA is almost certain to be abolished if the Tories win the election – Bloomberg provide more here too.
There's a balanced opinion piece on what was said, and meant, available from Reuters here and you can read the original interview Turner gave to Prospect magazine here (but you will need a subscription to see all of it).
If the recovery continues like this expect a lively autumn.