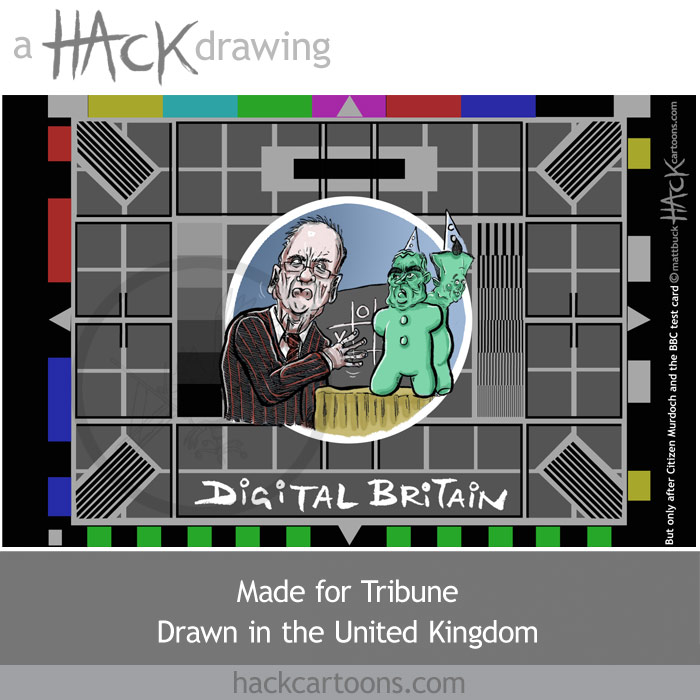 The Jacqui Janes – Gordon Brown Sun newspaper sponsored row rumbles on (link from the Telegraph.) Above is a cartoon featuring the old BBC Test Card and which is about the context in which the current debate is taking place. Below, is something short written in the summer of 2009.
Before Digital Britain can arrive, the old analogue powers are going to have to be placated or assured they will be able to keep their traditional share of the money pie. Top-slicing the BBC's license fee seems to be one of the chosen methods for struggling broadcasters and publishers. More independent and proactive media business people will have had other ideas.
Obviously, would-be prime minister's have a key role in facilitating this sort of thing.