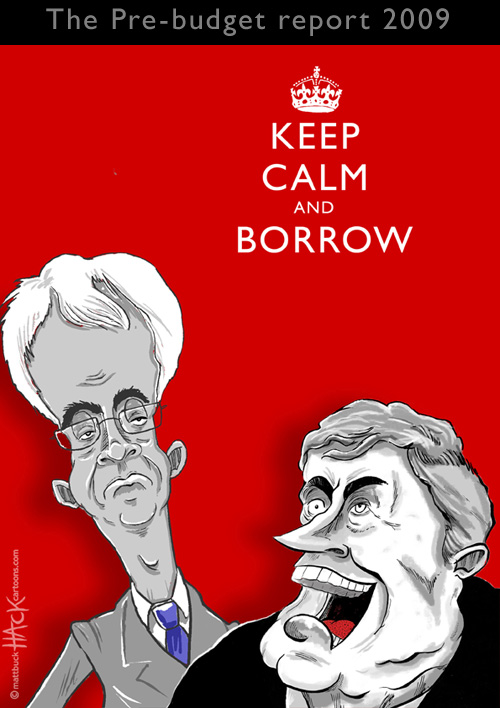 The government's pre budget report is due on December 9th. It's not hard to imagine the curry houses of Westminster having a bumper week as Mr Darling and the treasury staffers try to work out what the public sector borrowing requirement is going to be while their spending continues to hold up the national economy. The last public estimate was £173Bn during 2010.
Updated: 6th December 18.40. There is a mass of pre-announcement speculation about this weekend much of which focuses ona possible one-off super tax on bankers, or bank, bonuses (the distinction between the two is important.)
Wednesday will reveal all, or some of the substance, but the actual amounts raised by anything such as this will continue to be dwarfed by the scale of the underwriting and borrowing that the Chancellor hand prime-minister have been forced to undertake to bail out the banks on behalf of the UK
The FT does a job on the bigger picture here.