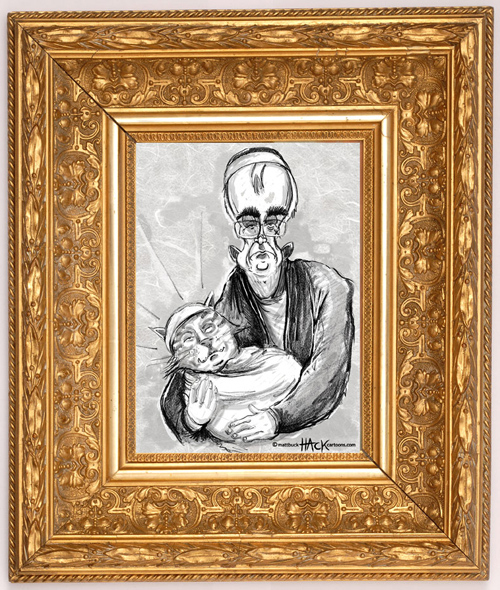 A virginal Alastair Darling features in this drawing about the results of the immaculate conception between the financial gods and mere political baggage carriers.
Best wishes for the new year of two thousand and ten. Is anyone else intrigued by the current mode for the phrase twenty ten? Sometimes this sort of shorthand makes me think we are only seeing half of the picture. 😉
Happy time off* to one and all.
* if and when you get it.