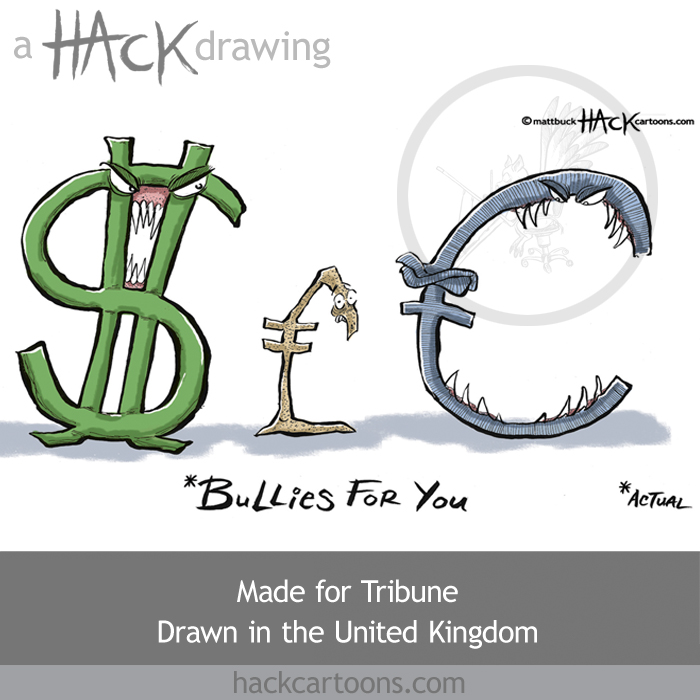 An eventful week in the wacky world of the United Kingdom, accusations of bullying, the entrance of the forces of hell, Conservative party jitters and an immediately impending election campaign for those who can still feel partisan about it all.
But, in the background, the big international game of currency solvency chicken goes on. Who will be the next sovereign nation to default on its debts. Any bets? Above, the US dollar, the pound sterling and the Euro discuss matters – after a fashion.
Reading: Laurence Copeland writing for Reuters
Reading: Definitions of a stock market crash (caution: contains theories about group psychology).
Reading: CityWire on what to do with the Royal Bank of Scotland.