The result of a case in the Court of Justice of the EU has fundamentally challenged the recently established conventions for global transfer and retention of data, so-called 'Safe Harbour'. You can read the gist of the issue here as provided by the BBC . The technology experts at The Register give more context and back story here. The UK Law Society Gazette gives some reaction from industry – and it is shocked.
Watch this space.
Updated: 1pm
And one the reasons for the demand of its existence has also had a say.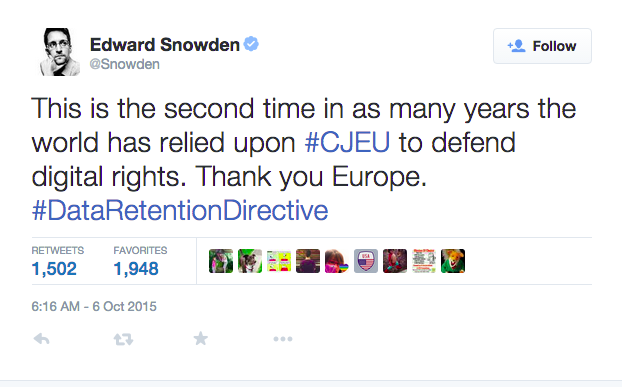 The Financial Times takes a look at the immediate consequences and the road(s) ahead for all here.