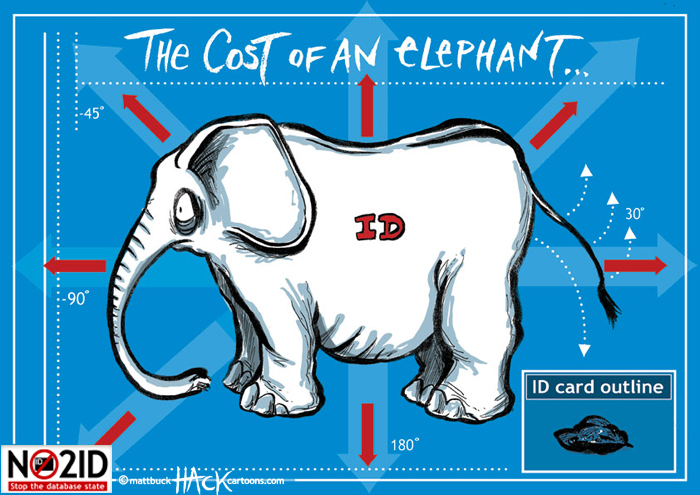 There are many grounds on which the ever-changing plan(s) for UK National Identity Cards can be challenged, and you can read about them at campaign group No2ID. The Home Office puts the other side of the case here.
One major concern for campaigners has been the constantly changing scope of the project over the past five years. This is typical of large scale Government IT projects and this habit has in the past led to a series of very expensive failures to implement technology successfully. There's a story here from 2002 which outlines some of the reasons that large technology projects fail, many of these reasons still apply to the enormous ID card scheme.
UPDATED at 10.45am 6th May
Small parts of digital Manchester appear to be taking an instant poll on whether this is a good idea or not. The NO2ID response to this morning's announcement is available here. Simon Davies from the London School of Economics who is one of the most vocal anti ID advocates has a column in The Guardian here too.