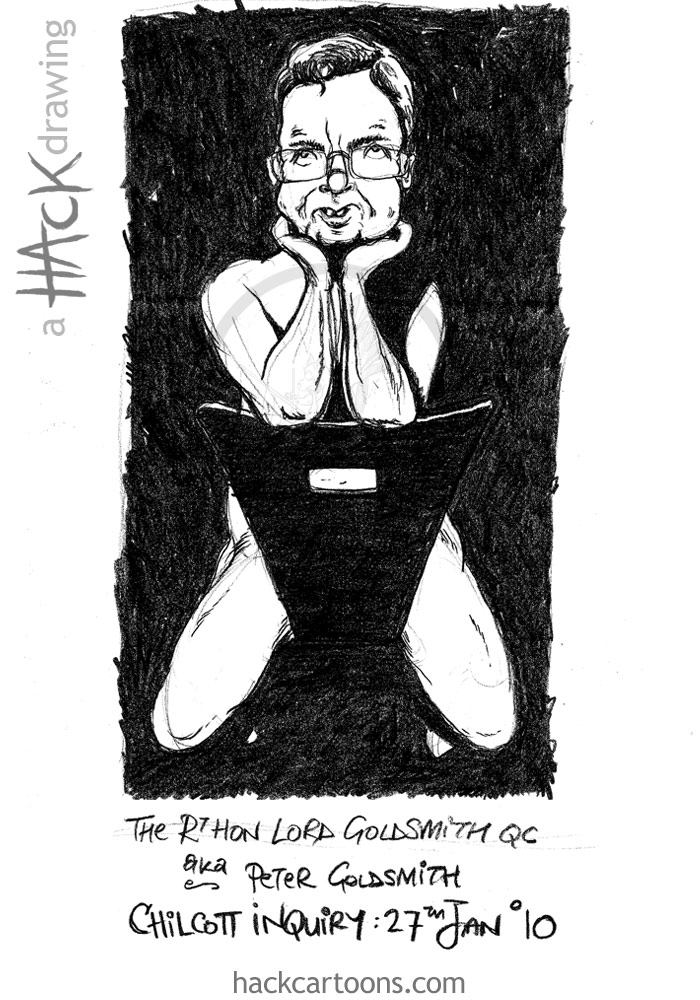 Peter Goldsmith, the Attorney General (the government's chief legal officer) at the time of the invasion of Iraq is giving evidence to the Chilcot Inquiry today. His advice to former prime minister Tony Blair has been the subject of great controversy ever since it was given.
The Chilcot Inquiry is the third investigation into aspects of the decision to go to war. Despite being allowed a wider remit than Butler and Hutton, not all official documents are being disclosed to the inquiry. It is believed some of these undisclosed documents include paperwork from Peter Goldsmith's advice to the PM on the legality of the war. The lawyer's advice famously changed from 'No, the war is not legal', to 'Yes, it is' as the deadline for British involvement in the US led invasion approached.
UPDATED: 18th January 2011
In a new release of evidence (pdfs) submitted to the Chilcot Inquiry, former Attorney General Peter Goldsmith's evidence has been released. In this admits his unease at the way the former Prime Minister Tony Blair treated his legal advice on the legality of invading Iraq without a second resolution from the United Nations. In the run-up to the invasion, the Prime Minister claimed repeatedly in parliament and in public that such a resolution was not needed despite the private evidence he was receiving from the government's senior legal officer.
The former Prime Minister and present international peace envoy to the middle east has been recalled to the inquiry this Friday 21st January 2011.
Updated 21st January 2015: It has been announced that the long overdue Chilcot Report will not now be published before the general election of 2015. Quelle surprise. We are counting the delay in years now, and a good few of them.
Updated 14th August 2015: The election has been and gone. There is no sign of the report in question.
Updated: 1st November 2015: Sir John Chilcot expects the Inquiry to report in June, or July 2016. Sir Peter Goldsmith's final report for the former PM may have gone up in smoke.