The 'economic recovery' in the UK appears not to be benefitting most of its population. The growth in short term and self-employment is keeping employment high but actual wages continue to lag behind price inflation (the so-called cost of living crisis). The adoption of zero-hours contracts is also, arguably, increasing social and economic instability for the newly self-employed. Interestingly, some of the new methods of employment do not even have an official legal status, yet (link to a pdf from the Office of National Statistics).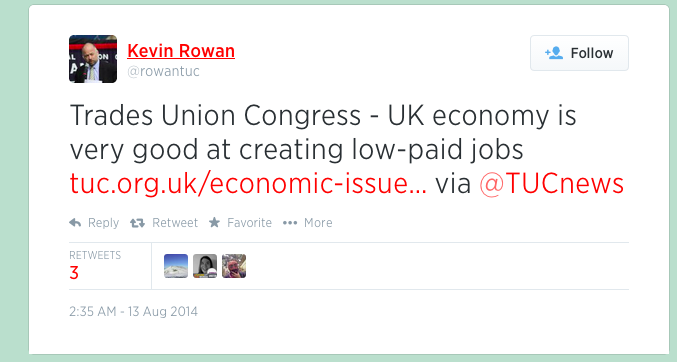 In contrast, asset inflation, mainly of property is in good shape, perhaps fuelled by the printing of money enabled by the Bank of England and endorsed by the Chancellor.
The cartoon references the recent horsemeat scandal in the UK.