In an [excellent] article @FlipChartRick explains what is happening to the provision of what were once core public services in the United Kingdom.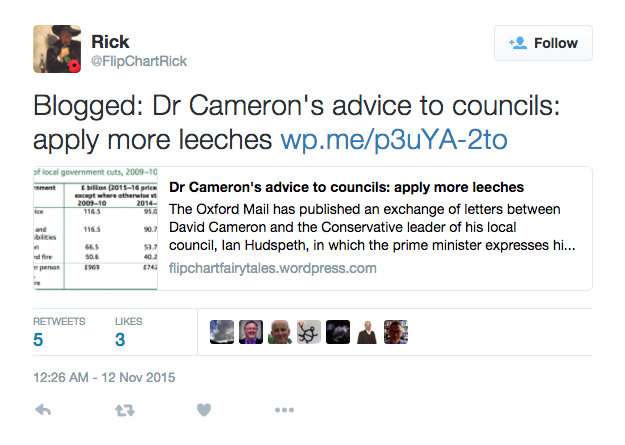 Dr Cameron is the man with the bedside manner and the application of leeches but it is really Mr Osborne's medicine.
Updated: 25th November 2015 – And here it is, aided by an eye-catching re-evaluation of measurement by the Independent Office of Budgetary Responsibility.
Don't miss this piece over at the FT about some implications for local government – they are not pretty.